About us
Everything comes together at Melthouse Pizza. When it's time for some great Italian food, check out our premier menu of specialty items. We've got lots to choose from, like Meatlovers Pizzas, Gourmet Pizzas, Vegetarian Pizzas, and a lot of other items like hamburgers, salads, and desserts.
We're real easy to find, right on Kingsgrove Road in Kingsgrove. Come on in with the friends and family or order online. Our full menu is available online and our delivery drivers will get your food to your door in no time flat. Make it a night to remember with Melthouse Pizza tonight!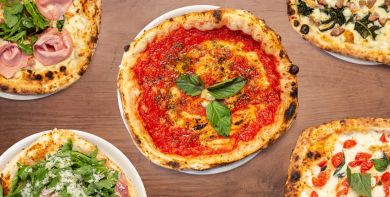 Reviews
Jeremy
"Awesome product, fast delivery"
12/12/2019
kate
"Pizza was as usual amazing. Garlic bread was disappointing, soggy and too much butter. Inedible. But was so full of delicious pizza it didn't mater in the end"
10/12/2019